ParaSpirit Events Proudly Presents...
The Spiritual Retreat
Our very popular 2 night break in the heart of The New Forest is back for 2020.
Get to stay in luxury accommodation at the 5 stay resort of Sandy Balls, where you will be treated to some amazing spiritual events taking place over the weekend, plus special entertainment. To include special guests from around the UK and hosted by Dale Field & Paul Stedman.
This truly is a weekend not to be missed!
Sandy Balls is a 5 star resort, where the facilities are amazing. Either take a dip in the indoor poor, relax in the sauna and steam room or take advantage of the beautiful food served in 2 restaurants!

WHAT'S ON:

FRIDAY 13TH NOVEMBER
4.00PM - 6.30PM: CHECK IN AND COLLECT YOUR WELCOME PACKS
MEET THE HOSTS, CHECK IN AND TAKE YOUR WELCOME PACKS. PLUS ANY OUTSTANDING BALANCES FOR YOUR TICKETS CAN BE MADE.
7.00PM - 7.15PM: WELCOME MEETING
YOUR HOSTS WILL RUN THROUGH THE WHOLE WEEKEND OF EVENTS WITH YOU.
7.15PM - 8.30PM: PSYCHIC MEDIUMSHIP WITH NIKKI KITT


CURRENTLY TOURING THE UK WITH HER DEMONSTRATIONS OF SPIRITUAL MEDIUMSHIP; NIKKI CONTINUES TO ASTOUND AUDIENCES WITH HER UNIQUE AND AMAZING ABILITY.
9.00PM - 11.00PM: ENTERTAINMENT WITH YOUR HOSTS PLUS A CHIPPY SUPPER!
TO INCLUDE GAMES OF *BINGO, QUIZ AND GAME SHOW ON SCREEN TO WIN PRIZES! *BINGO COSTS APPLY.

SATURDAY 14TH NOVEMBER
10.00AM - 11.00AM: MEDITATION CLASS WITH PAUL CISSELL


WANT TO RELAX IN A WARM AND COSY SETTING, MUSIC PLAYING AS YOU DRIFT OFF INTO A CALM AND RELAXING STATE WITH EXPERIENCED MEDIUM, PAUL CISSELL.
11.15AM - 12.15PM: PSYCHIC MEDIUMSHIP WITH PAT TWIGG


A REGULAR FOR OUR SPIRITUAL RETREAT, HAVING BEEN ON ALL THE PAST 7 EVENTS. PAT IS A VERY EXPERIENCED SPIRITUAL MEDIUM WITH A BEAUTIFUL AND WARM GIFT TO CONNECT TO THE WORLD OR SPIRIT.
1.30PM - 2.30PM: PSYCHIC MEDIUMSHIP WITH DARREN HIGGINS

INTERNATIONAL MEDIUM, DARREN HIGGINS TAKES STAGE FOR THE VERY FIRST TIME AT 'THE SPIRITUAL RETREAT'. BRILLIANT ENERGY AND ABILITY TO CONNECT TO THE WORLD OF SPIRIT, IN HIS OWN UNIQUE WAY..
3.00PM - 4.15PM: PAST LIFE REGRESSION WITH DAVID REGAN


WANT TO KNOW WHO YOU WAS IN A PREVIOUS LIFE? DAVID HAS A STUNNING ABILITLY TO PUT YOU UNDER A HYPNOSIST STATE, TO GUIDE YOU ON A JOURNEY ON WHO YOU ONCE WHERE...
7.00PM - 8.30PM: PSYCHIC MEDIUMSHIP WITH GREG SMITH


THE AMAZING, GREG SMITH TAKES STAGE FOR A DEMONSTRATION OF PSYCHIC MEDIUMSHIP, WHERE FOR MANY YEARS GREG HAS SHOWN HIS ABILITY IS SIMPLY INCREDIBLE. A GENTLE MAN WITH A HUGE GIFT.
8.45PM - 9.30PM: COMEDY HYPNOSIS SHOW WITH DAVID REGAN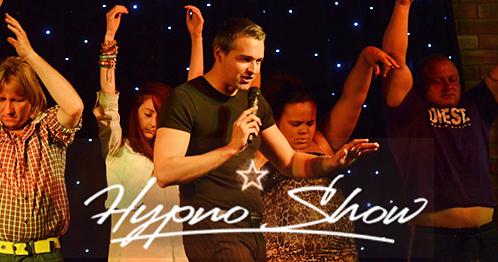 WE COULDN'T RESIST TO BRING HIM BACK! HE'S FANTASTIC!!! THIS WILL HAVE YOU IN ABSOLUTE STITCHES. NOT BRAVE ENOUGH TO GO ON STAGE? MAKE SURE YOUR FRIEND DOES. THAT IS ALL WE SAY! LOL!
9.45PM - 11.00PM: ENTERTAINMENT WITH YOUR HOSTS
TO INCLUDE BINGO AND A RAFFLE!

SUNDAY 15TH NOVEMBER
10.30AM - 12.30PM: 'HOW TO BECOME A PSYCHIC' WORKSHOP WITH PAUL CISSELL


WE ALL HAVE THAT PSYCHIC ABILITY. WANT TO FIND OUT HOW TO TAP INTO IT? JOIN PAUL - A VERY EXPERIENCED MEDIUM AND TEACHER WHO WILL GIVE YOU AN INSIGHT TO BECOME THAT PSYCHIC MEDIUM. AN AMAZING WORKSHOP!
1.30PM - 2.30PM: PSYCHIC MEDIUMSHIP WITH PAUL CISSELL
FOR OVER 25 YEARS, PAUL HAS WORKED WITH THE SPIRIT WORLD, GIVING UNBELIEVABLE MESSAGES FROM THE 'OTHER SIDE'. PAUL HAS WORKED ALONG SIDE MANY WORLD KNOWN MEDIUMS THROUGHOUT HIS CAREER.
10.30AM - 11.30AM: THERAPEUTIC WALK WITH YOUR HOSTS
A WALK AROUND THIS LOVELY RESORT, STOP AND SEE ANIMALS AND TAKE IN THE VIEWS OF THE NEW FOREST.
3.00PM - 4.30PM: 'HIGHLIGHTS' OF PARASPIRIT LIVE GHOST HUNT AT 'THE BLACK MONK HOUSE' PLUS CHAT WITH DALE AND PAUL ABOUT THEIR 'GHOSTSLY EXPERIENCES' AT MANY HAUNTED LOCATIONS!


YOUR CHANCE TO WATCH DALE & PAUL (FROM PARASPIRIT GHOST HUNTS) AS THEY SPENT THE NIGHT IN ONE OF THE UK'S MOST HAUNTED HOUSES - ON BIG SCREEN! THIS WAS INCREDIBLE!
4.30PM - 4.45PM: GOODBYE CHAT
WE SAY GOODBYE TO ALL OUR FRIENDS AND NEW FRIENDS FOR WHAT WAS AN AMAZING WEEKEND!
WE HAVE LEFT A FEW GAPS FOR YOU TO UNWIND OR USE THE ONSITE FACILITIES AND TO TAKE A LUNCH . DINNER BEFORE ANOTHER EVENT STARTS. OBVIOUSLY YOU DO NOT HAVE TO ATTEND ANYTHING YOU DO NOT WISH TO. BAR AVAILABLE TO PURCHASE DRINKS. PLEASE DRINK RESPONSIBLY. TERMS APPLY. *SUBJECT TO CHANGE.

Accommodation Prices: www.awayresorts.co.uk/sandyballs
Please note, prices will vary throughout the year. Advised to book early for the best deal. Just a 5% deposit is needed with the balance due 8 weeks before. Upgrades are available. Don't forget, quote 'SPIRIT10' to get a 10% off your stay.
Weekend Event Tickets: £90.00
(£10.00 off if you are a returning guest!)
For previous paid guests only. Please note, there is just 40 approx tickets available for this weekend! You must book your stay before you can reserve your ticket(s). #

How to book:
1) Please visit www.awayresorts.co.uk/sandyballs and enter the dates to book and specific accommodation.
2) Either call 03334552811 or you can book online with just a 5% deposit.
Please quote, 'SPIRIT10' upon booking to receive 10% off your stay - a thank you from us!
3) Contact us via the form below or DALE FIELD (Facebook - www.facebook.com/dalefieldevents) or email - field.dale@googlemail.com
Please note, you will need to provide us your accommodation ref. number so we know you have made this booking.

You will receive full information 3 weeks before the event! All tickets are non refundable. Itinerary subject to change throughout the weekend. 16 and over only (accommodation - under 18's must be with an adult). Terms apply. All tickets are non-refunadable and it the event of a disruption due to COVID-19; your booking and tickets will be transfered to a suitable date. This applies to your stay as well. We will keep monitoring the situation, but as it stands; this weekend is going ahead.
Visit - www.awayresorts.co.uk/sandyballs for full resort information!
We look forward to seeing you and spending a fantastic weekend with you!